Obagi® Phoenix in Phoenix, AZ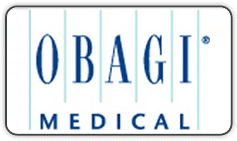 After years of the various creams and lotion available, we have arrived at the opinion that there is no better all around treatment for improving the color and texture of your skin. This is a wonderful lifelong regimen which often shows dramatic improvement in your skin after the initiation period.
Skin aging is a natural process, but daily sun exposure can contribute to premature aging, slowing down the turnover of skin cells between healthy new cells and old damaged cells.
Signs of aging and photo damage:
Age spots
Fine lines and wrinkles
Rough skin
Skin laxity (loss of elasticity)
Erythema (redness)
Sallowness (complexion)
Hyperpigmentation (discoloration)
The Obagi® Nu-Derm System is an anti-aging therapy that penetrates below the skin's surface to transform skin cell functions at the cellular level and correct the damage within… revealing healthy, younger-looking skin.
---