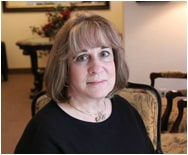 Gloria
Gloria Koch has over 25 years of experience in medical office management. Gloria's efficiency in performing the important duties of scheduling, insurance billing, and general front office service contributes greatly to a smooth office experience. She is a wonderful problem solver and is always ready to help the patients with any questions they may have. She has a very special perspective on life. As a breast cancer survivor, she adds an empathetic and reassuring element to our patient care.
---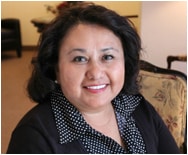 Rita
Rita Cardona has over 22 years of experience in the medical front office. She demonstrates proficiency in the processes of medical billing, as well as acting as a liaison between the patient and insurance companies. She showcases her friendly personality while answering phones and problem solving. Rita schedules appointments and surgeries in addition to assisting with initial patient care. You will find Rita with a warm smile and gentle word when you visit the office of Dr. Boll.
---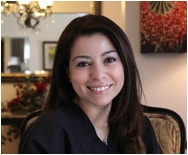 Edna
Edna is a registered nurse with over ten years of experience. Having worked in various areas within the medical field, she feels plastic and reconstructive surgery is her preferred area of practice. Whether in person or on the telephone, Edna strives very hard in making your experience a pleasant one. Edna will always greet you with a warm smile and positive attitude. She is available as an education resource or to answer any questions you may have pertaining to your experience here at the office of Dr. Jennifer Boll. She is an Arizona native who enjoys outdoor activities and speaks fluent Spanish.
---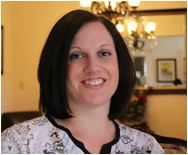 Kristine
Kristine is a Certified Medical Assistant who came to us in August of 2013 after completing an Associate's Degree in medical assisting. She is passionate about helping our patients and will be here to assist you in both the front and back office. You will find that she is compassionate and always has a positive attitude. Kristine was born and raised in Arizona and enjoys running, golfing, and staying active outdoors.
---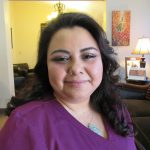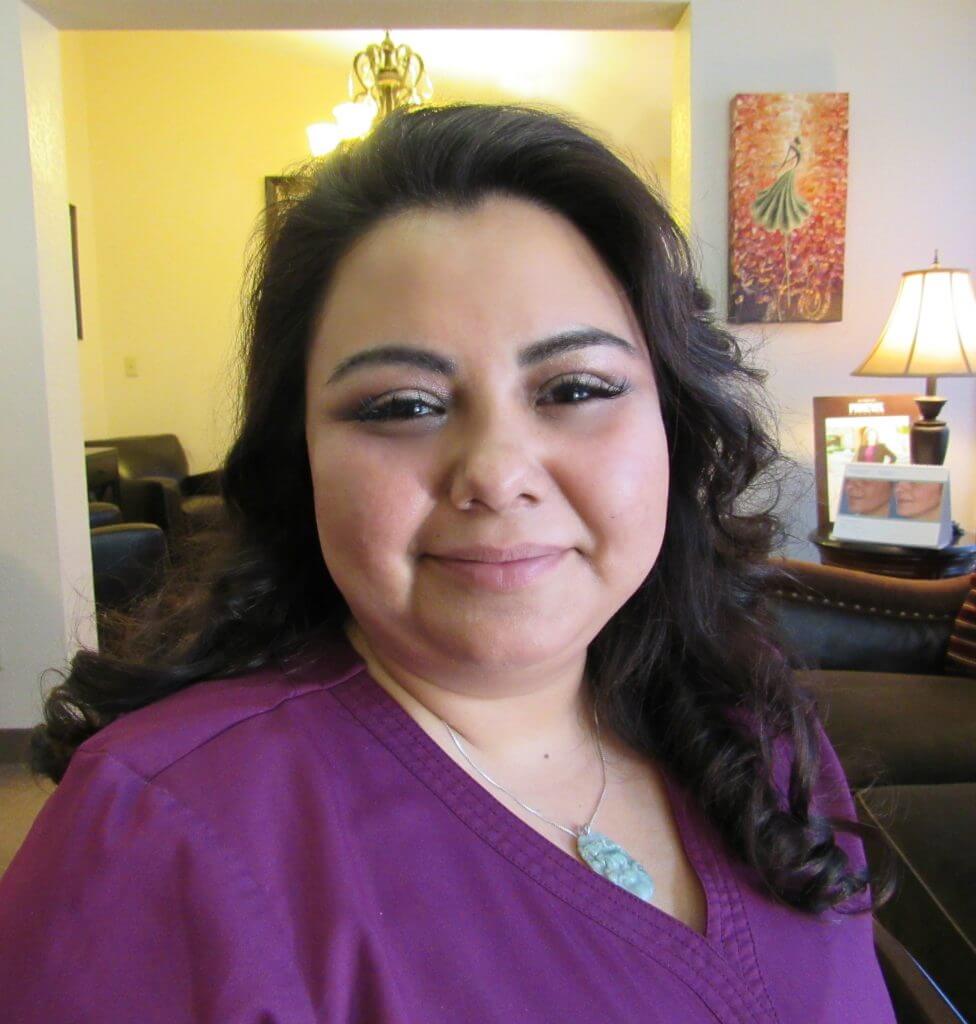 Andrea
Andrea is a licensed aesthetician with over 4 years experience. She specializes in a full spectrum of results-driven skin care treatments and is known for pampering her clients. She enjoys working with patients to develop relationships, earn trust, and find the perfect solution for their desired results. She is always eager to learn the newest and latest technology to introduce to her patients for their best results. She enjoys working with an incredibly talented surgeon and a professional and caring staff. Andrea is an Arizona born native and has studied at SWINA and ASMT.
---