Thigh Lift in Phoenix, AZ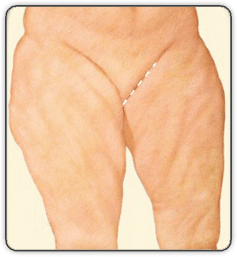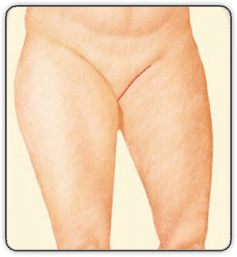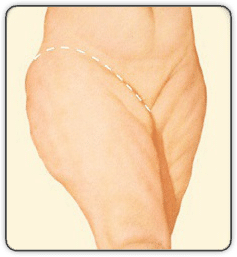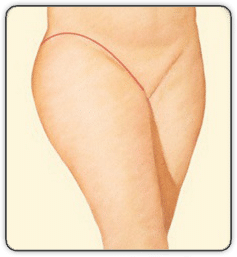 Thighplasty Surgery
An inner thigh lift is a great way to contour the inner thigh, remove excess or baggy skin, and remove any unwanted fat from this area. The scars are typically hidden in the groin crease; however, if there is a large amount of excess skin then the scars may need to continue down the inner thigh in order to achieve the best results and thigh contour. The surgery begins with liposuction of the fat and then the loose skin is completely removed. The inner tissue is then tightened and anchored to the pubic bone for stability. The skin is then closed meticulously to minimize scarring in the area.
The surgery takes 2-3 hours to perform and is outpatient surgery. Recovery usually takes 2-4 weeks with no physical exertion for at least 4 weeks. A compression garment or girdle is worn in the postoperative period to decrease swelling.
An outer thigh lift can also be performed to tighten the skin of the outer thighs.
Often people who desire an outer thigh lift actually need a body lift in order to best achieve their goals.
The exact surgery to be performed is always customized to each and every patient. Everyone's body is unique as well as their desires and expectations. At the time of your consultation, Dr. Boll will spend time to listen to your desires and goals and then she will formulate a specific treatment plan and explain it to you.
---