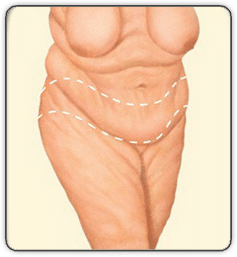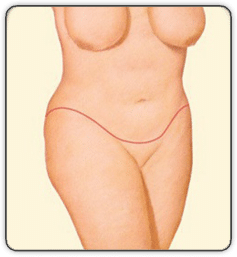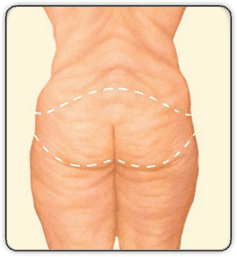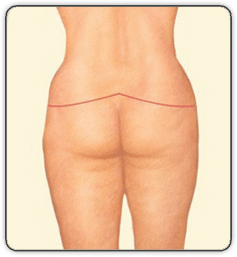 A lower body lift is a surgery to remove the excess skin and fat of the abdomen, outer thighs, and buttocks. It is essentially an abdominoplasty with an extension that continues completely around the body. By extending the incision completely around the body, the outer thighs, buttocks, and back can be tightened in addition to the abdomen. The scar from this surgery is typically hidden by underwear or a bathing suit.
This is a great surgery for people who have lost a large amount of weight or who have loose skin from aging.
This surgery may be combined with liposuction of the outer thighs, flanks, or back area.
The surgery takes about 4-6 hours to complete and sometimes involves an overnight stay in a facility. A postoperative compression girdle is worn for several months and postoperative compression hose are worn for at least a week. Although this surgery is typically performed in one stage, there are times when it is performed in two stages with the abdomen treated first and the back area completed at a later date.
The recovery from this surgery is usually about 6 weeks although this can vary from person to person. People who have lost large amounts of weight because of a gastric bypass often have specific nutritional deficiencies which must be addressed beforehand as they can affect healing.
Like any other cosmetic procedure, the surgery will be tailored to your body and your needs. Please discuss your goals and expectations with Dr. Boll when you meet with her. You will have ample time to ask questions and express your desires. She will formulate a surgical plan that works best for you and will discuss this with you.
---