Posted March 04, 2019 in Mommy Makeover
While most women understand that becoming a mother will forever change their lives, not every woman realizes the toll that motherhood will have on her body. Pregnancy, childbirth, breastfeeding, and lifestyle changes all affect a woman's physique. And while some women have genetics on their side that allow them to bounce back easily, many do not, and experience lasting dissatisfaction and stress over their new bodies.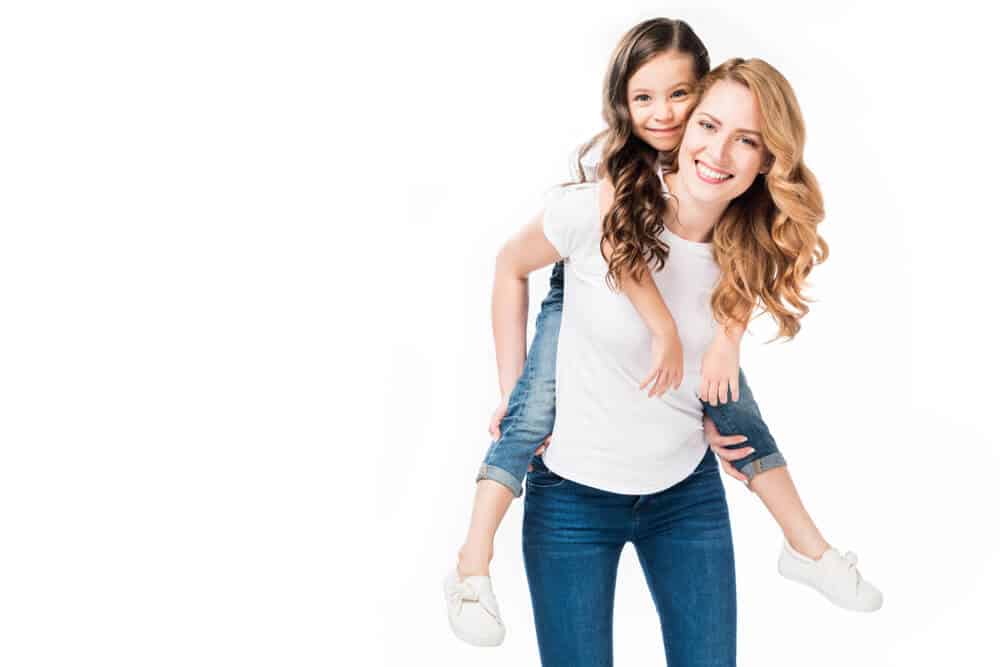 Motherhood is a joyous time, one filled with new experiences and lasting memories; it is not a time to worry about pockets of stubborn fat, loose skin, or deflated breasts. If you have had children, and are unhappy with the effects that pregnancy and childbirth have had on your body, Mommy Makeover surgery can help relieve some of your physical insecurities.
What Is a Mommy Makeover?
As the name implies, a Mommy Makeover is a combination of surgical procedures aimed at restoring a woman's body and confidence after having children. During pregnancy, a woman's body goes through a series of rapid adjustments. The skin and muscles of the abdomen must stretch to accommodate your growing baby, the breasts swell to allow for milk production, and pockets of fat accumulate as your pregnancy progresses. Many women are left with loose abdominal skin, separated abdominal muscles, deflated or sagging breasts, and diet-resistant pockets of fat that contribute to unneeded stress.
While your Mommy Makeover is tailored to fit your needs and goals, it usually involves a combination of tummy tuck surgery (to address the excess skin and loose muscles of the abdomen), liposuction (to remove exercise-resistant fat cells anywhere on the body), and breast surgery (such as an augmentation or a lift).
Are You Ready for Surgery?
Many women want to rush into their surgeon's office for a Mommy Makeover immediately after giving birth. Before you jump into the procedure, however, several considerations must be taken into account. The first is that your body needs time to heal both internally and externally. You do not want to rush into surgery before can handle the stress of additional procedures. For most women, this takes at least six months. You will also need to factor your recovery period into your everyday life. Recovery from cosmetic surgery lasts weeks, and effects like bruising and swelling are known to linger for months. During the initial weeks of recovery, you will not be able to lift anything over a couple of pounds. This can prove difficult when you want to carry your new baby. While the timing of your surgery is up to you, you should think about how the recovery will affect your day-to-day schedule, especially with a new baby to care for. The final consideration involves your long-term plans. Before you go under the knife, ask yourself this question: are you planning on having more children? If the answer is yes, consider putting off your surgery until are finished. Even if you have had a Mommy Makeover, your body will still be affected by future pregnancies, and your results may be changed or reversed. It is best to think about the big picture to ensure long-lasting effects.
If you are ready to get your pre-pregnancy body back, contact Dr. Boll to set up a consultation by calling (480) 800-8295 or by filling out our online contact form.