Posted December 19, 2022 in Skin Care
3 Minute Read: 
If you are considering skin resurfacing treatments, you have a variety of options. 
Microdermabrasion and microneedling can work separately or together to help achieve a dramatic improvement in skin quality.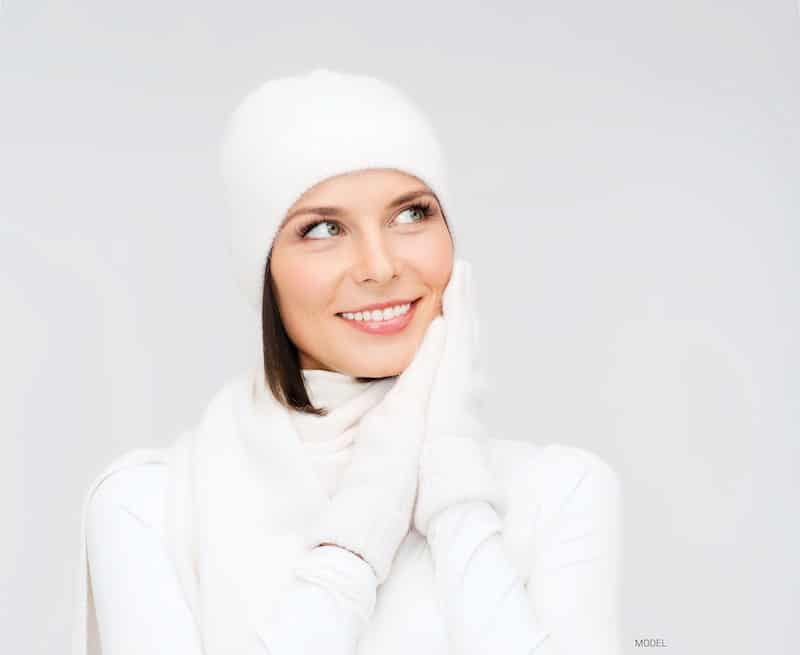 Microdermabrasion: A Tried and True Skin Resurfacing Treatment
Microdermabrasion is a deep exfoliation procedure that removes dead and damaged cells from the skin's surface and is effective in the treatment of:
Dark spots

Uneven skin tone

Hyperpigmentation

Dull complexion

Acne scars
How Microdermabrasion Works
The surface layer of the skin contains dying cells that dull the complexion and make your face look older. Microdermabrasion gently removes the top layer of skin to reveal newer, more vibrant skin.
The microdermabrasion device essentially polishes your skin by using a diamond tip or crystal-like particles to break apart and remove the old skin cells. 
Microdermabrasion Results
While you may notice results after one session, like smoother and more balanced skin, additional treatments are often recommended for an ideal outcome. Maintenance sessions may also be advised to keep up with continued age or sun-related skin changes.
Microdermabrasion Downtime
Microdermabrasion is a virtually painless, noninvasive skin treatment with little to no downtime. After the procedure, you can expect to experience the following:
Redness

Irritation

Tenderness
Occasionally, side effects can also include:
Bleeding

Scabs

Acne breakout

Infection
Consumer microdermabrasion devices do not provide comparable results to professional units used by a skincare expert, and while it's less invasive, at-home treatments can cause:
Irritation

Hyperpigmentation

Infection
Microneedling: Unleashing
New Collagen
Also known as collagen induction therapy, microneedling reaches deeper into the skin than microdermabrasion and is typically used for:
Wrinkles and fine lines 

Enlarged pores

Scars due to minor injuries and acne

Poor skin texture

Dark spots 

Hyperpigmentation

Stretch marks
How Microneedling Works
Microneedling is designed to promote a healing response that produces new collagen and revitalizes skin on the face and body.
Depending on your concerns and desired results, a dermaroller or microneedling machine may be used during treatment to insert fine needles at precise depths in the skin. These usually range from 0.5 to 3 mm. 
Your provider will likely apply a numbing cream to the treatment area as you may experience some discomfort during the procedure. 
Microneedling Results
Microneedling results begin to appear a few weeks after treatment and continue for up to six months. Your provider will advise you of the number of sessions needed to achieve your desired outcome.
Microneedling Downtime
Your microneedling recovery will depend on the extent of treatment and can take 24 hours to a few days to heal. Expect any combination of the following microneedling side effects:
Bleeding

Swelling

Redness

Seeping

Scabbing
These symptoms are normal and a part of the necessary healing process. Occasionally bruising or acne breakouts can occur, but this is temporary. Smoking can intensify or extend your recovery.
According to the American Academy of Dermatology, at-home or consumer-brand microneedling rollers are less effective than a professional treatment. Their shorter and duller needles can also lead to:
Infection

Discoloration

Scars
Caring for Your Skin After Resurfacing Treatment
Microdermabrasion and microneedling do wonders to improve your skin health. However, these results will be shorter if you do not take care of your skin following treatment. To help maintain your healthier, more vibrant skin, be sure to follow the practices listed below:
Use a gentle cleanser to keep your skin clean, and avoid touching the treated area.

Avoid hot baths, jacuzzis, and saunas.

Stay out of the sun and avoid sweating.

Do not use makeup or scented moisturizers.

Only use skin medications recommended by your provider.

Using a cold compress is advised for discomfort.
Deciding Between Microdermabrasion and Microneedling
Microdermabrasion costs less than microneedling, is effective for several skin surface issues, and has no significant recovery period. Microneedling goes deeper to remodel the skin's structure but is associated with some downtime.
Avoid microdermabrasion and microneedling if you are pregnant, nursing, or have an active skin infection.
Microdermabrasion and Microneedling in
Phoenix, AZ
Dr. Jennifer Boll's cosmetic surgery practice offers a wide range of non-surgical beauty treatments in Phoenix, Arizona, including microdermabrasion and microneedling. 
Combine these treatments with one of our advanced facial peel options for even better results!Call to schedule a personal, in-depth consultation today at (480) 833-5200 and learn more about your skin resurfacing options at our Tempe location.