Posted September 01, 2022 in Body Contouring Archives
3 Minute Read: 
Those of us not blessed with a naturally flat tummy or who have not been able to regain previously toned abs because of pregnancy or diet and exercise-resistant fat have several options to consider.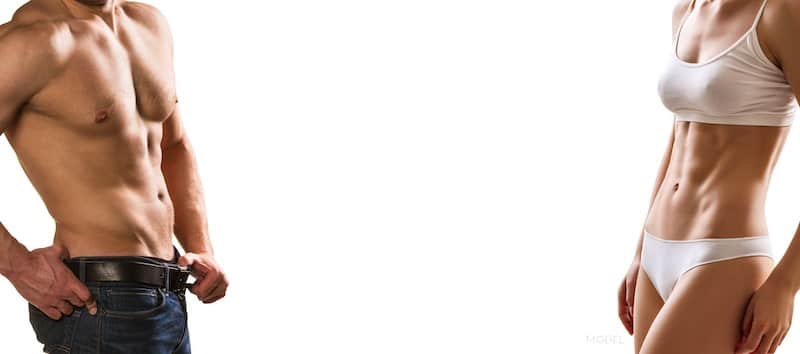 If you are looking for plastic surgery in Phoenix, one or more of the following three methods can help you achieve the slim waist and smooth abdominal appearance you desire. 
However, the approach best for you will depend on several different factors.
1. Liposuction of the Abdomen
Liposuction is a minimally invasive surgery that uses the power of suction directed through a thin tube (cannula) which is inserted under the skin. This device vacuums out excess fat cells.
This technique is suitable for individuals with abdominal fat but without very loose muscles or skin. It offers some of the following benefits:
Liposuction can be used on almost any part of the body with stubborn pockets of fat and is highly effective for fat removal on the belly and waist.

Liposuction of the abdomen is an excellent solution to achieve a leaner, more sculpted midsection and is often combined with a tummy tuck if loose skin is also an issue.

Liposuction provides

permanent results

. However, these results will be affected if you experience significant weight gain after your procedure.

Liposuction scars

are tiny and typically fade over time to be virtually invisible. 
A compression garment is worn after the procedure to reduce swelling and help support your new shape. Recovery typically involves a week off work and some significant discomfort for the first day or more, depending on the extent of fat being removed and the number of areas being treated. Your surgeon will prescribe pain medications to make this discomfort manageable.
You should not smoke or use tobacco products, be in overall good health, and be as close to your ideal weight as possible before undergoing liposuction.
2. Tummy Tuck
and
Mini Tummy Tuck
For those with stubborn fat, muscle separation, and loose skin, often due to pregnancy or significant weight loss, a tummy tuck (abdominoplasty) is often the method of choice. 
Benefits include:
A tummy tuck can

tighten abdominal muscles

.

A tummy tuck can

slim the waist.

A tummy tuck removes excess

abdominal fat

.

A tummy tuck removes excess

abdominal skin

.

A tummy tuck can eliminate or

reduce stretch marks

in the abdominal area.

A tummy tuck is a permanent solution, but like liposuction, any significant future fluctuations in weight can affect your results.
Full tummy tuck surgery in Phoenix requires an incision to be made close to the "bikini line" from one hip bone to the other for the repositioning and tightening of the abdominal muscles, as well as the removal of excess fat and skin.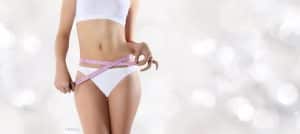 Recovery involves some bruising, swelling, and discomfort and requires wearing a compression garment or girdle. Slow, short walks are recommended as soon as possible to help prevent blood clots. 
Patients can often resume work within two or three weeks but will be advised to avoid vigorous exercise or strenuous activity for six weeks.
Mini Tummy Tuck
Those with abdominal skin laxity and excess fat below the belly button may be eligible for a mini tummy tuck. This procedure is less invasive than a full tummy tuck as it requires a shorter incision and involves a faster recovery; however, it also allows for less tissue removal and tightening.
3. Panniculectomy
Sometimes the skin and tissue just below the tummy and above the pubic area can hang low, causing cosmetic issues and other problems, including:
Rash

Skin irritation

Ulcers
During a panniculectomy, the excess skin and tissue are removed to correct these problems, but no tightening of the abdominal muscles is involved. This surgery is often combined with the following procedures:
Surgical Body Contouring
in
Phoenix, AZ
Dr. Jennifer Boll offers panniculectomy, tummy tucks, and liposuction in the Phoenix, Arizona, area, as well as a wide variety of other services to help you look and feel your best!
Call her Tempe plastic surgery practice today at (480) 833-5200 to learn more about your tummy flattening options.