Posted May 12, 2022 in Body Contouring Archives, Liposuction
4 Minute Read: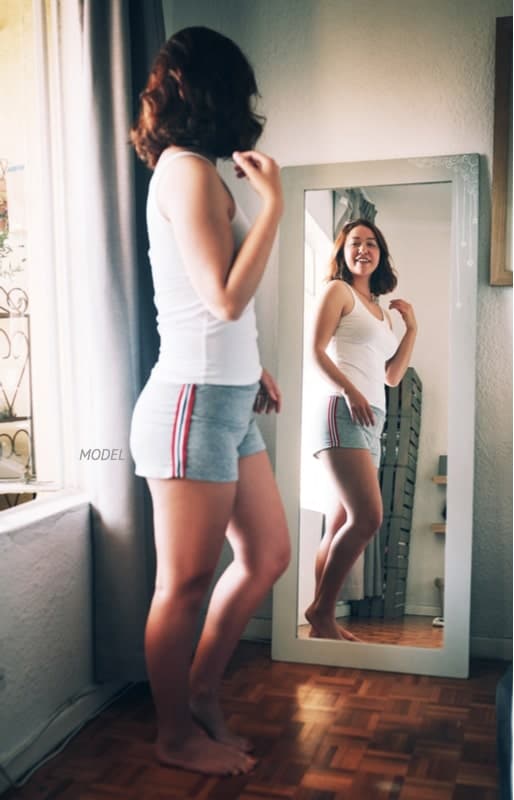 Nearly all of us are carrying around extra fat and flab that we would love to get rid of, and with summer almost here, now is the time to do something about it!
Liposuction is one of the most trusted and successful plastic surgery procedures available. 
In fact, in 2020, liposuction was the fourth most performed cosmetic surgical procedure performed. 
While liposuction is not intended for weight loss, this procedure does get rid of unwanted subcutaneous fat from various areas of your body. And one of the best parts is that it can easily be combined with other procedures. 
This versatility is important because many patients are left with loose and sagging skin after their liposuction. 
However, by combining liposuction with other procedures, such as a body lift or arm lift, you can look forward to a trimmer, more sculpted result. Below is some information on how you can get that defined appearance you're after.
What Is Liposuction
?
Liposuction surgery is a cosmetic procedure performed under general anesthesia that can take anywhere from one to four hours to complete. 
During the procedure, Dr. Boll will make small incisions in the treatment area(s). A cannula (a thin, hollow tube) is inserted through the incision to loosen the fat. The fat is then vacuumed out of your body through the cannula. 
Once the fat is removed, those particular fat cells are gone for good (as the fat cells in your body cannot duplicate). 
However, loose, flabby skin can result after the liposuction procedure in some cases. That is why combining liposuction with other body sculpting procedures is best to provide the total contour transformation you're interested in.
What Procedures Are Good to Combine With Liposuction?
Body Lift
After losing a significant amount of fat from liposuction, many men and women are left with loose skin on their abdomen, hips, thighs, buttocks, and back. This is even more apparent when liposuction is performed to get rid of remaining fat cells after massive weight loss (naturally or with bariatric surgery). 
If this is the case for you, then body lift surgery can help give you a sleeker, more toned appearance by removing the excess skin from these areas. In addition to removing the excess skin, the remaining skin is tightened, and the underlying tissue is repositioned to give you a more aesthetically pleasing appearance that you can feel confident having.
Panniculectomy
Many men and women choose to have liposuction performed on their midsection. And while getting rid of belly fat can give you a thinner and trimmer appearance, it often leaves loose and sagging abdominal skin. 
When this happens, a panniculectomy (abdominal plastic surgery) can help remove the hanging skin and tighten abdominal muscles that may have separated over time or from life experiences (like pregnancy). 
Once the skin is removed from your midsection and your remaining skin is tightened, you will hopefully feel more confident and comfortable showing off your body at the pool!
Arm Lift
Besides the belly, one of the most common areas of the body to have liposuction is the upper arms. However, this can leave hanging skin that can make men and women feel self-conscious. 
This hanging skin is often referred to as "bat wings" and can cause people to cover themselves up with long sleeves (even in the middle of summer! And no one wants to do that in the Phoenix heat). 
Arm lift surgery removes the excess skin and repositions the underlying tissue to give you toned arms that look healthy and strong. After your arm lift, you can feel better about wearing the short sleeve shirts and tank tops that you may have been too self-conscious to wear before.
In the End…
Liposuction surgery is one of the most transformative procedures available to you; however, liposuction alone is not always enough. 
The good news is that there are plenty of procedures to help give you the dramatic and overall results that you desire. 
At your consultation, you'll be able to share your goals so that Dr. Boll can develop a treatment plan that will help give you the slim and toned body you deserve!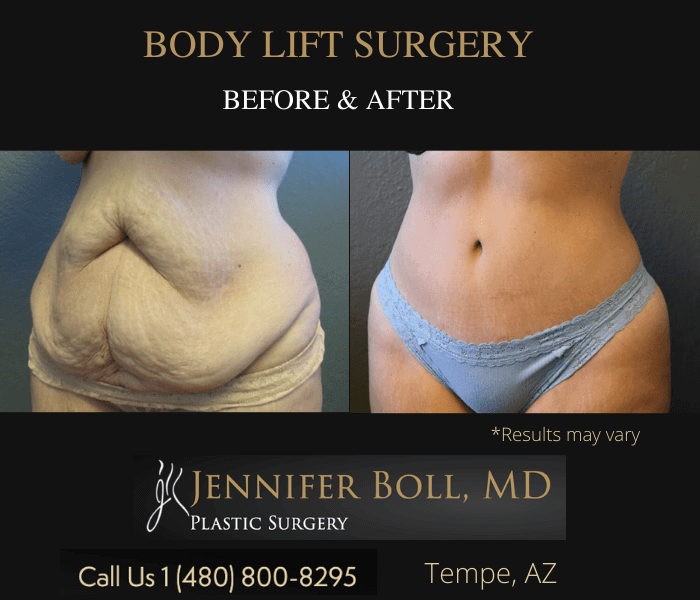 To see more transformations, visit our liposuction before and after gallery or our body lift before and after gallery.
Tired of Having Excess Fat and Skin?
For more information about liposuction and which procedures may be best for you, schedule your consultation with Dr. Jennifer Boll by calling 480-800-8295.