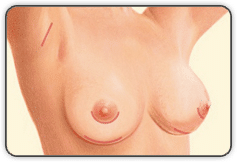 A breast augmentation enhances the breast size for women who feel that their breasts are smaller than desired or whose breasts differ in size. Many times breasts reduce in volume after a pregnancy, after weight loss, or with natural aging.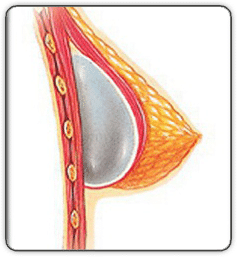 With a breast augmentation, the incision is usually made under the breast, at the edge of the areola, or under the arm. An implant is then placed behind the muscle to enhance both projection and size. Both silicone and saline implants are available.
An estimated 4 million people have had this procedure performed and it is currently the most popular surgical cosmetic procedure in the US.