Posted April 07, 2022 in Skin Care Archives
3 Minute Read: 
Maintaining our skin health and preventing or slowing the appearance of lines and wrinkles has become easier than ever with advancements in non-surgical cosmetic treatments.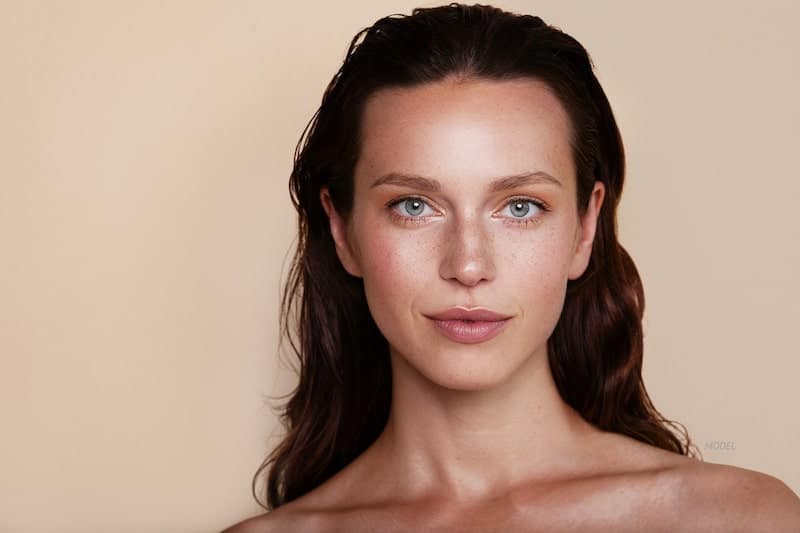 This handy guide can help you better understand your non-surgical skin treatment options and lead you to find the products and treatments that will work for you.
Preventive Skin Care
There is no scarcity of skin care creams and lotions that promise miracles, and many women and men are tempted by social media ads to buy them.
Rather than letting a 30-second commercial sell you something that falls short of its claims, go to the source. Most plastic and cosmetic surgeons carry (or can at least recommend) top-of-the-line skin care products that combat skin flaws and signs of aging.
Board-certified plastic surgeon Dr. Jennifer Boll carries a complete line of ZO® Skin Health products because, in addition to helping her cosmetic surgery patients maintain their dramatic results, she wanted to provide effective preventive skin care for young people.
ZO® skin care products offered by Dr. Boll include:
Acne treatments

Body scrubs

Hydrating creams

Peels

Sunscreens
Using plastic surgeon-approved skin care products regularly is a great way to ward off premature wrinkles and keep your complexion dewy and bright.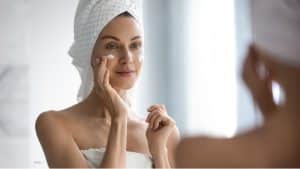 ZO® Skin Health was developed by a board-certified dermatologist to cleanse and brighten skin, reduce pore size, and diminish signs of aging.
While preventive skin care is vital to maintaining a youthful appearance, time still marches on, and aging cannot yet be completely avoided. Fortunately, there are other non-surgical procedures that can come to your skin's defense and help treat a variety of skin conditions.
Corrective Skin Treatments
Corrective treatments go a few steps further than preventive skin care by addressing a wide range of skin flaws.
These non-surgical skin health treatments can help address some of the most common signs of aging and skin damage, leaving your complexion looking younger and healthier.
ZO®
Lunchtime Peel
This 30-minute treatment stimulates cell turnover while improving skin tone and texture with no downtime.
Microdermabrasion 
This exfoliation treatment targets discoloration, mild scarring, stretch marks, and sun damage by carefully removing impurities and dead skin cells. 
Micropeel
This peel helps treat fine lines, wrinkles, a dulled complexion, and visible skin imperfections with no downtime.
Micropeel Plus
To improve upon results, the Micropeel Plus reduces pore size, acne, and sebum production, while stimulating collagen production and cell turnover.
Acne and Oil Control
Treatment 
The treatment minimizes excess oil production, which helps to shrink pores and reduce inflammation.
Skin Brightening Treatment 
Dull skin is common for individuals at any age. This treatment reduces discoloration and pigmented areas while clarifying skin. 
Obagi™ Blue Peel Radiance
This peel treats fine lines, wrinkles, sun damage, and acne scars to help deliver smoother, glowing skin instantly.
Sensi Peel®
This peel brightens skin and improves surface texture for those with sensitive skin while promoting even skin tone.
Ultra Peel 1™
This peel is formulated to treat aging skin to improve the appearance of fine lines and wrinkles, while evening out skin tone for a clear complexion.
ZO™ 3-Step Peel
This comprehensive peel helps treat fine lines, wrinkles, acne, melasma, sun damage, rough and uneven texture, enlarged pores, and dullness for soft, smooth, and firmer skin. Downtime is approximately three to five days.
Comprehensive Non-Surgical Treatment 
Microneedling With Dermapen®
Microneedling — or collagen induction therapy (CIT) — is a results-driven non-surgical treatment that helps restore skin health by making a series of controlled injuries to the skin (which, in turn, stimulates a healing response). 
Microneedling with the Dermapen® is an effective and comprehensive treatment for the following issues:
Hair loss

Sagging skin

Poor skin tone

Scars

Stretch marks

Wrinkles
Advanced Skin Care and Medspa Treatments in
Phoenix
, AZ
In addition to offering ZO™ skin care products, Dr. Jennifer Boll's Tempe plastic surgery practice often recommends advanced corrective skin treatments like those mentioned above. 
She also offers cosmetic surgery for the face, breast, and body in the greater Phoenix area.
Give us a call today to learn more!