Posted July 30, 2020 in Breast Augmentation
4 Minute Read: 
The price of a cosmetic procedure has a significant impact on your decision to undergo plastic surgery. Considering that breast augmentation costs thousands of dollars and is not covered by insurance, it is entirely reasonable to weigh the benefits against the cost.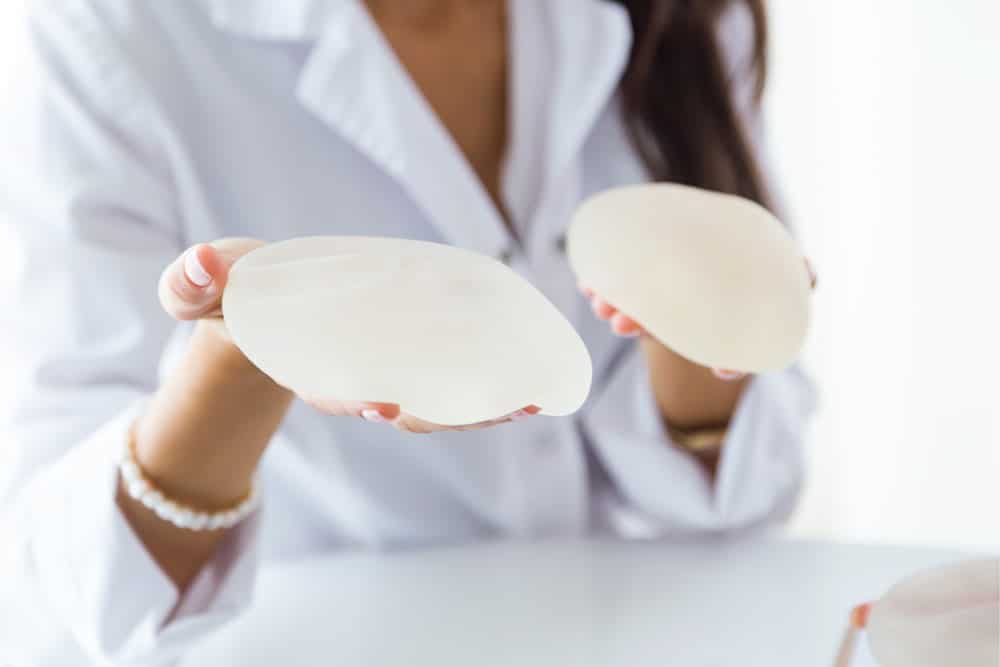 Currently, according to the American Society of Plastic Surgeons (ASPS), the average price of breast augmentation (for the surgeon's fee only) is $3,947; but before you start budgeting for that price, it is important to know that this number is only an estimate.
With a little bit of searching, you will find cheaper and more expensive alternatives. This vast differential in price range is due to several factors. Some of these costs (e.g., anesthesia fees, pre-operative mammograms, medications, and post-surgical garments) are relatively equal across the board.
Others (facility fees and surgical fees) are more varied as they reflect the difference in the surgeon's schooling, knowledge, skill, and expertise.
While the factors mentioned above make up the bulk of your augmentation estimate, there is one more element that can affect the final number significantly: the implants themselves.
Not all breast implants are created equal; between the filling material, shape, texture, and size, implants vary greatly in their design and cost.
What Are the Differences Between Saline and Silicone?
The most significant difference between implants is their filling material. There are two substances that are used to fill breast implants: a sterile saltwater solution or a cohesive silicone gel.
Traditionally, the cost of upgrading from saline to silicone implants is roughly $1,400. If you are already struggling to justify the cost of breast augmentation, this upcharge is significant. While it is tempting to lean toward the cheaper option, you may want to think twice before making your decision.
Higher Quality, Higher Cost
Saline implants provide a different aesthetic result than their silicone counterparts, an aesthetic that some would describe as unnatural or augmented. 
Silicone mimics the shape and feel of natural breast tissue. So, if you are hoping to end up with natural-looking results, silicone is the best way to achieve that goal. Saline implants also tend to ripple in women with naturally small breasts, and they tend not to last as long or age as well.
While Dr. Boll offers both saline and silicone implants to her patients, she finds that most women choose silicone initially and, if they do decide to go for the saline implants at the start, they often swap for silicone implants later down the line.
Silicone Variations
A standard silicone implant is round with a smooth shell; however, there are many variations available. Anatomic implants have a tear-drop form rather than a spherical one. Many women prefer this option because it mimics a natural breast shape.
Anatomic implants are also traditionally textured, meaning that they have a rough surface as opposed to a smooth one. This textured surface prevents the shaped implant from moving around in the breast pocket and distorting the appearance of the breast.
However, it is neither ideal or necessary for all patients to turn to this option when seeking natural-looking breasts—especially when anatomic implants cost more than other options—because some women don't need them to achieve a natural appearance.  
A final variation between silicone implants is the profile. The profile is essentially how the implant will project off of the breast. You can choose an implant from a variety of widths and projections.
The more you customize a silicone implant, the higher the cost will be. The most important part of the process is to look at all of your options before choosing an implant, and then make your selection based on which will allow your ideal appearance.
Breast implants will be with you for a long time, so you should consider choosing the aesthetic you want instead of the price you want. While everyone wants to pay the least amount possible, planning your surgery based solely on price is never a wise decision.
Your health, safety, and quality of results should always surpass the excitement of getting a better deal.
Interested in Learning More?
For more information about breast augmentation or the variations in cost, contact Dr. Boll by calling (480) 800-8295 or filling out our online contact form.