Posted July 31, 2018 in ThermiVa
Have you noticed a difference in the way your vagina feels and functions? Changes to the vaginal canal can occur after childbirth, but these changes are also common in women who are experiencing extreme fluctuations in weight or the hormonal shifts of menopause. Childbirth, aging, and weight changes all cause the vagina to stretch out. This can make sexual experiences less satisfying, and it may affect the intensity and frequency of orgasms. Hormones change the moisture balance of your vagina, which can leave you feeling dry, irritated, uncomfortable, and dissatisfied with your body. Regardless of the cause, though, ThermiVa® is a non-invasive treatment that can restore your vagina to its natural state.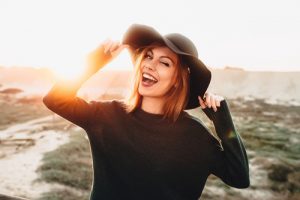 How Does ThermiVa® Work?
ThermiVa® is performed with a handheld device that is inserted into the vagina. Its metal tip uses targeted radio frequency energy to heat the surrounding tissue in the vagina. This energy output causes the tissue to contract and shrink, which tightens the vagina. The radio frequency energy also stimulates additional collagen production, which helps to compound the results of the procedure. Additionally, ThermiVa® can be used internally and externally to address concerns in both areas.
Why Should I Consider ThermiVa®?
ThermiVa® is an effective solution to address multiple concerns, including relieving pain or discomfort related to enlarged labia. By tightening the vaginal canal, ThermiVa® improves the feeling of intercourse and can enhance orgasms. You will also find that ThermiVa® can help minimize urine leakage, which is common after childbirth. Due to its ability to stimulate collagen production, this treatment also enhances moisture levels within the vagina and reduces feelings of dryness.
A significant benefit of ThermiVa® treatments is that it is completely non-invasive, non-surgical, non-ablative, and does not require any anesthesia. Patients will feel a warming sensation, and the temperature can be customized to your comfort level.
The ThermiVa® Procedure
ThermiVa® is an in-office procedure that takes less than one hour to be performed. This is performed by one of Dr. Boll's nurses or the aesthetician. They will insert the device into your vagina and leave it in to gently heat up and tighten the tissue in your vagina. If you also want to address the outer genital area, then she will direct the wand over those spots.
Results
You will notice results within the first couple of days after the procedure. Because the ThermiVa® stimulates your own collagen production, you will continue to see some gradual improvements during following the weeks. After the procedure is completed, you are free to continue with your typical daily routine; you do not even need to abstain from intercourse. However, the most effective scope of treatment is to undergo the procedure three times, spaced out approximately one month apart.
To learn more about ThermiVa® and how you may benefit from treatment, call us to schedule your consultation with Dr. Boll. Our office can be reached at 480-800-8295.